About the SoVita Chiropractic Center™ Chiropractic Franchise
A Mission-Driven Company
SOVITA CHIROPRACTIC CENTER™ is on a mission to help doctors deliver truly patient-centered chiropractic care.
Our centers are places where patients can discover their path to achieving optimal health through chiropractic care -- and where practitioners can meet their personal and professional goals through a comprehensive approach to chiropractic business operations.
Wisdom and Life are the cornerstones of the SOVITA CHIROPRACTIC CENTER™ philosophy. SoVita is derived from the Greek root Sophos meaning wisdom, and the Latin root Vita meaning life. These core elements are what we believe help patients achieve optimal health and also what help improve the lives of all our stakeholders.
SOVITA CHIROPRACTIC CENTER™ clinics have deep roots in delivering excellent chiropractic care. Since 1986, SOVITA CHIROPRACTIC CENTER™ (formerly Capitol Chiropractic Center) clinics have provided personalized care recommendations and healthier living solutions to tens of thousands of patients. Our experience in creating nurturing clinic environments, matched with a comprehensive approach to systems, procedures, and clinic operations, positions SOVITA CHIROPRACTIC CENTER™ for rapid business expansion through a newly launched chiropractic franchise program.
Chiropractic clinics often experience an abundance of operational mistakes that inhibit or prevent optimal clinic growth. The SOVITA CHIROPRACTIC CENTER™ chiropractic franchise program is designed to provide an established set of systems designed to mitigate these issues. SOVITA CHIROPRACTIC CENTER™ 's training and ongoing support allows you to be in business for yourself but not by yourself.
A SOVITA CHIROPRACTIC CENTER™ serves as an ideal investment for current chiropractors seeking additional support, and recent graduates looking to establish their practice with the backing of a credible network.
The founding concept behind SOVITA CHIROPRACTIC CENTER™ has grown into one of the most trusted chiropractic center organizations in the Northeast, with five locations throughout Connecticut. The time is right to introduce a new, efficient standard in chiropractic care and be part of that community.
Learn more about the SOVITA CHIROPRACTIC CENTER™ chiropractic franchise opportunity.>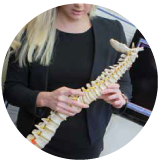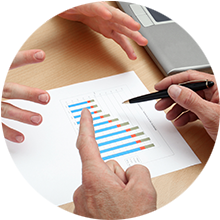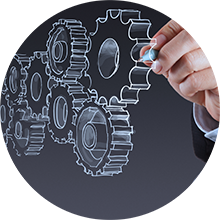 Disclaimer
This information is not intended as an offer to sell, or the solicitation of an offer to buy, a franchise. It is for information purposes only. If you are a resident of a U.S. state or a country that regulates the offer and sale of franchises, are receiving this message in one of those states or countries, or intend to operate a franchise in any of those states or countries, we will not offer you a franchise unless and until we have complied with any applicable pre-sale registration and/or disclosure requirements in the applicable jurisdiction.
This website and the franchise sales information is not an offering of a franchise. In New York (USA), an offering of a franchise can only be made by a prospectus that has been previously filed and registered with the Department of Law of the State of New York. The application for registration of an offering prospectus or the acceptance and filing thereof by the Department of Law as required by the New York law does not constitute approval of the offering or the sale of such franchise by the Department of Law or the attorney general of New York.
OUR WEBSITE HAS NOT BEEN REVIEWED OR APPROVED BY THE CALIFORNIA DEPARTMENT OF CORPORATIONS. ANY COMPLAINTS CONCERNING THE CONTENT OF THIS WEBSITE MAY BE DIRECTED TO THE CALIFORNIA DEPARTMENT OF CORPORATIONS AT www.dbo.ca.gov.
Likewise, our website has not been reviewed or approved by any other federal or state governmental or regulatory agency (domestic or international).
Need More Info?
Contact SoVita Chiropractic Center™
(860) 246-1400
24 Lewis Street, Hartford, CT 06103
info@sovitafranchise.com