Why Franchise with SoVita Chiropractic Center™
A Mission-Driven Chiropractic Franchise System
Our goal is to provide the highest quality chiropractic services while also providing high value for our patients. We continually study, train, experiment and innovate in order to raise our patient care standards. We create clinic healthcare environments that are inviting, comfortable, convenient, nurturing and educational. Over the years, we've been able to identify ways to improve chiropractic practices, and this knowledge carries forward into our franchising program today.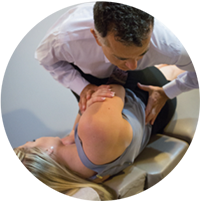 Helping our patients realize their full health potential through chiropractic care, as well as spreading wisdom about how to live healthy lives, are some of the greatest joys in life. In fact, we appreciate and celebrate knowledge and vitality – two core elements in our brand name, SoVita (which comes from the Greek root "Sophos" for wisdom/knowledge, and the Latin root "Vita" for life/vitality). These core elements are what we believe help patients achieve optimal health and improve the lives of all our stakeholders.

We understand that ensuring patient care is the result of leveraging clinic owners' skills and enthusiasm for serving patients while providing them in-depth knowledge about business systems.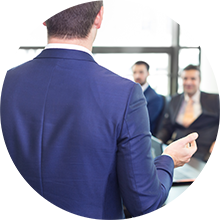 Our growth is dependent upon the collective energy, intelligence and experience of all our team members. That's why we are on a mission to help franchise owners -- whether they are operators of a new franchise clinic or existing chiropractic clinic owners adopting the SoVita brand and systems -- take control of their future while meeting patients' needs.

The time is right to do more than simply show people how beneficial quality chiropractic care can be. Learn more about the opportunity in front of you.
Disclaimer
This information is not intended as an offer to sell, or the solicitation of an offer to buy, a franchise. It is for information purposes only. If you are a resident of a U.S. state or a country that regulates the offer and sale of franchises, are receiving this message in one of those states or countries, or intend to operate a franchise in any of those states or countries, we will not offer you a franchise unless and until we have complied with any applicable pre-sale registration and/or disclosure requirements in the applicable jurisdiction.
This website and the franchise sales information is not an offering of a franchise. In New York (USA), an offering of a franchise can only be made by a prospectus that has been previously filed and registered with the Department of Law of the State of New York. The application for registration of an offering prospectus or the acceptance and filing thereof by the Department of Law as required by the New York law does not constitute approval of the offering or the sale of such franchise by the Department of Law or the attorney general of New York.
OUR WEBSITE HAS NOT BEEN REVIEWED OR APPROVED BY THE CALIFORNIA DEPARTMENT OF CORPORATIONS. ANY COMPLAINTS CONCERNING THE CONTENT OF THIS WEBSITE MAY BE DIRECTED TO THE CALIFORNIA DEPARTMENT OF CORPORATIONS AT www.dbo.ca.gov.
Likewise, our website has not been reviewed or approved by any other federal or state governmental or regulatory agency (domestic or international).
Need More Info?
Contact SoVita Chiropractic Center℠
(860) 246-1400
24 Lewis Street, Hartford, CT 06103
info@sovitafranchise.com