Chiropractic Industry Insights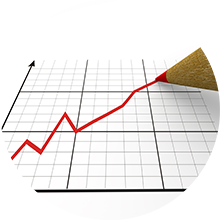 The market for chiropractic care in the United States is vast, with many independent chiropractors searching for a viable business model to help their practice capture optimal market share.
The U.S. chiropractic industry is highly fragmented, with the top 50 companies generating less than 10 percent of revenue. There are about 39,000 establishments (single-location companies and branches of multi-location companies) in the United States.* In order to stand out as a distinguished industry professional within your community, it's imperative to have an efficient, calculated system in place.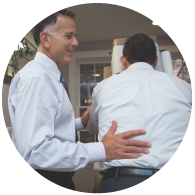 Becoming a SOVITA CHIROPRACTIC CENTER™ franchise owner provides you with a brand, a system, and ongoing training to support your practice. It brings a credible network and serves as a validator for future patients. The unique SOVITA CHIROPRACTIC CENTER™ approach and chiropractic franchise model provides the tools you need to provide quality chiropractic care to your local community.
Now is a great time to invest in a SOVITA CHIROPRACTIC CENTER™ franchise. Learn more about our chiropractic franchise opportunity.
Disclaimer
This information is not intended as an offer to sell, or the solicitation of an offer to buy, a franchise. It is for information purposes only. If you are a resident of a U.S. state or a country that regulates the offer and sale of franchises, are receiving this message in one of those states or countries, or intend to operate a franchise in any of those states or countries, we will not offer you a franchise unless and until we have complied with any applicable pre-sale registration and/or disclosure requirements in the applicable jurisdiction.
This website and the franchise sales information is not an offering of a franchise. In New York (USA), an offering of a franchise can only be made by a prospectus that has been previously filed and registered with the Department of Law of the State of New York. The application for registration of an offering prospectus or the acceptance and filing thereof by the Department of Law as required by the New York law does not constitute approval of the offering or the sale of such franchise by the Department of Law or the attorney general of New York.
OUR WEBSITE HAS NOT BEEN REVIEWED OR APPROVED BY THE CALIFORNIA DEPARTMENT OF CORPORATIONS. ANY COMPLAINTS CONCERNING THE CONTENT OF THIS WEBSITE MAY BE DIRECTED TO THE CALIFORNIA DEPARTMENT OF CORPORATIONS AT www.dbo.ca.gov.
Likewise, our website has not been reviewed or approved by any other federal or state governmental or regulatory agency (domestic or international).
Need More Info?
Contact SoVita Chiropractic Center™
(860) 246-1400
24 Lewis Street, Hartford, CT 06103
info@sovitafranchise.com