Meet the SoVita Chiropractic Center Team
Nicole Hutchinson, Director of Training
Nicole Hutchinson has been a member of the SOVITA CHIROPRACTIC CENTER™ team since 2009, shortly after discovering the restorative benefits of chiropractic care as a patient. Today, as director of training, Nicole leverages her radiologic technology experience and her passion for chiropractic to establish superior standards for patient care in each SOVITA CHIROPRACTIC CENTER™. From welcoming patients during the admissions process to helping doctors annunciate their care plans, Nicole helps chiropractic offices prioritize patient understanding and well-being.
Nicole looks forward to sharing the SOVITA CHIROPRACTIC CENTER™ systems and processes with franchise owners and their staff through hands-on training and extensive support.
Kelsey Boyce, Franchise Development Coordinator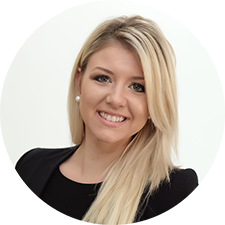 Kelsey Boyce is a long-time advocate of health and fitness, as well as an enthusiast for chiropractic care. As franchise development coordinator at SOVITA CHIROPRACTIC CENTER™, Kelsey works closely with franchise owners to help them maintain workflow and enthusiasm through a systems-based approach to infrastructure. She is committed to helping doctors and their teams improve the patient experience, increase efficiency and champion the benefits of chiropractic care.
Jessica Hardingham, Director of Marketing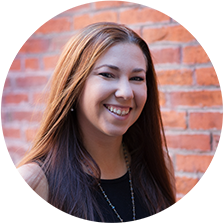 For nearly a decade, Jessica Hardingham has advocated in local communities for SOVITA CHIROPRACTIC CENTER™. Serving as a liaison between SOVITA CHIROPRACTIC CENTER™ and the public, Jessica coordinates opportunities for doctors and their staff to engage with local communities.
Under Jessica's direction, SOVITA CHIROPRACTIC CENTER™ has shared the impact of chiropractic care thorough interactive workshops, health screenings and event sponsorships. She has also coordinated partnerships with charitable organizations, schools, universities and churches, as well as city agencies, municipal and state government agencies and local and national corporations. They include Pratt & Whitney, Enterprise, MetLife, The Boys & Girls Clubs of America and many others.
Jessica is passionate about enabling SOVITA CHIROPRACTIC CENTER™ owners to identify opportunities to become advocates for chiropractic care and build lasting relationships within their own communities through authentic, consistent outreach efforts.
Over the years, I have learned that business growth can be accelerated when specific business principles and axioms are respected and applied; and it is those same principles that not only benefit the patients, but the doctors, staff, and of course the chiropractic profession as a whole. Therefore, I am searching for motivated, qualified doctors to join me on my mission to do more, and to do it better.
Disclaimer
This information is not intended as an offer to sell, or the solicitation of an offer to buy, a franchise. It is for information purposes only. If you are a resident of a U.S. state or a country that regulates the offer and sale of franchises, are receiving this message in one of those states or countries, or intend to operate a franchise in any of those states or countries, we will not offer you a franchise unless and until we have complied with any applicable pre-sale registration and/or disclosure requirements in the applicable jurisdiction.
This website and the franchise sales information is not an offering of a franchise. In New York (USA), an offering of a franchise can only be made by a prospectus that has been previously filed and registered with the Department of Law of the State of New York. The application for registration of an offering prospectus or the acceptance and filing thereof by the Department of Law as required by the New York law does not constitute approval of the offering or the sale of such franchise by the Department of Law or the attorney general of New York.
OUR WEBSITE HAS NOT BEEN REVIEWED OR APPROVED BY THE CALIFORNIA DEPARTMENT OF CORPORATIONS. ANY COMPLAINTS CONCERNING THE CONTENT OF THIS WEBSITE MAY BE DIRECTED TO THE CALIFORNIA DEPARTMENT OF CORPORATIONS AT www.dbo.ca.gov.
Likewise, our website has not been reviewed or approved by any other federal or state governmental or regulatory agency (domestic or international).
Need More Info?
Contact SoVita Chiropractic Center™
(860) 246-1400
24 Lewis Street, Hartford, CT 06103
info@sovitafranchise.com